The New York Times
June 1, 2013
Coming Soon: A Breakout Year for Black Films
By MICHAEL CIEPLY
LOS ANGELES — Musical. Romance. Epic history. Social drama. Christmas comedy.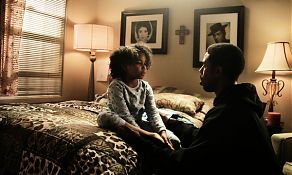 After years of complaint and self-criticism about the shortage of prominent movies by and about black Americans, film companies are poised to release an extraordinary cluster of them across an array of genres in the last five months of 2013.
At least 10 new films will be released, including several awards contenders, from both independent and major distributors, like the Weinstein Company, Fox Searchlight and Universal Pictures.
Even some of those who made this year's movies have been caught by surprise.
"You tell me!" said the director and screenwriter Lee Daniels, when asked how so many black-driven films had materialized at once. His historical drama "The Butler" — based on a real-life White House butler who served eight presidents — is to be released by Weinstein on Aug. 16.
"I'm working in my own bubble, I come up for air, and there they are," Mr. Daniels said.
Black filmmakers say the wave of 2013 releases was built in large part on the creativity that has flourished on the independent-film circuit, which has become a laboratory of sorts for more prominent African-American-themed productions. Writers and directors have been sharpening their skills on indie films the last several years while waiting for big distributors to regain interest.
Studio executives also say there is a growing audience with more multicultural tastes that gives these films a broader appeal. "There's a genre audience out there, but it's no longer quite so segregated," said Stephen Gilula, a president of Fox Searchlight. African-American-themed films, when they do find mainstream distributors, are often playing at more theaters in more cities than in the past, Mr. Gilula said.
In addition, a cohort of black cultural figures, including directors, actors, writers and playwrights, has fostered a shared spirit that has sustained black filmmakers, even when studios were paying less attention.
"I would have to liken this to the Harlem Renaissance," said David E. Talbert, who wrote and directed "Baggage Claim," a romance that is based on his novel of the same title and will be released in September.
Mr. Talbert, also a playwright, compared the support system among black filmmakers to the time when black musicians and writers buoyed one another in the early 20th century.
The 2013 releases are also notable for their range. While black-themed films have never disappeared, the interest of distributors has waned when the movies stuck to more singular genres like urban dramas, about, say, the problems of a drug culture or family dysfunction. Now there is a varied mix that has some filmmakers talking about a cultural rebirth.
"It's what I always wished for," said Kasi Lemmons, who directed "Black Nativity," a musical with a libretto by Langston Hughes, scheduled for release in November.
"I always thought it would be an indicator of success, when we had a full spectrum of films," Ms. Lemmons added.
As recently as 2010, "Precious: Based on the Novel 'Push' by Sapphire," which was directed by Mr. Daniels, provoked worried debate about the status of African-American cinema when it stood out as the only movie by a black director ever to be nominated for a best picture Oscar.
Last year Hollywood's principal companies released only one prominent film from a black director with a black cast, "Sparkle," from Sony Pictures and the filmmaker Salim Akil, in the July-to-December stretch. (Ava DuVernay's "Middle of Nowhere" was released in a small number of theaters in October, while Spike Lee's "Red Hook Summer" was similarly released by a small New York-based independent company, Variance Films, in August.)
But a substantial new wave will arrive on July 3 with Lionsgate's release of a documentary, "Kevin Hart: Let Me Explain," from two black directors, Leslie Small and Tim Story. Other films include "Fruitvale Station," directed by Ryan Coogler, in July; "The Butler," by Mr. Daniels, and Mr. Talbert's "Baggage Claim," in August; and "Tyler Perry's A Madea Christmas," from Lionsgate, on Dec. 13.
Over all, movies that feature a predominantly black cast in a specifically African-American story have been caught in a squeeze between foreign markets, where those films often come up short, and demographic pressures at home.
This year the Motion Picture Association of America in its annual statistical survey said that African-Americans, who make up about 12 percent of the population, account for about 11 percent of North American movie ticket sales. By contrast, the association noted, Hispanics, who make up 17 percent of the population, account for 26 percent.
"The Help," released in 2011, which had a white director, Tate Taylor, and both black and white stars, nonetheless turned an African-American story about black maids in the Jim Crow era into a summer blockbuster. It joined successes like "Think Like a Man," "Jumping the Broom" and a string of Tyler Perry films to give executives new confidence in the potential of movies built around black themes.
But executives are also discovering, or rediscovering, filmmakers who have attracted notice, and some awards, with small, independent films.
"The conversation within the black film community is about this new energy that was jump-started by the indie movement," said Ms. DuVernay, who in 2011 started the African-American Film Festival Releasing Movement to issue black-made films that were being overlooked by commercial distributors.
She said fresh studio attention to indie-bred filmmakers recalls an earlier era, when Spike Lee, with "She's Gotta Have It," and Reginald and Warrington Hudlin, with "House Party," parlayed outsider hits into studio careers.
(Mr. Lee's latest, the thriller "Oldboy," will be released by FilmDistrict in October, with Josh Brolin in the lead role; Mr. Lee is also an executive producer of "The Best Man Holiday," due in November, whose writer and director, Malcolm D. Lee, is his cousin.)
In this year's crop, several films have independent roots: "Big Words," directed by Neil Drumming and released by Ms. DuVernay's company, about the members of a once-hot hip-hop group confronting midlife, and both "Fruitvale Station" and "Mother of George," a pair of Sundance darlings rooted in urban black experience.
"These are individually generated films," said Forest Whitaker, who was a producer of "Fruitvale Station," and played roles in "The Butler" and "Black Nativity." In a recent interview Mr. Whitaker said Mr. Coogler, for instance, wrote "Fruitvale Station," based on the killing of a young black man at an Oakland, Calif., transit station, while still a student at the University of Southern California, and he directed it with backing from independent financiers, including one from China.
"Twelve Years a Slave," directed by Steve McQueen, comes from deeper within Hollywood. Its backers include New Regency Pictures and Brad Pitt's Plan B Entertainment, and it is based on a script by both Mr. McQueen, whose "Shame" was distributed in 2011 by Fox Searchlight, and John Ridley, whose extensive credits reach back to "The Fresh Prince of Bel-Air" television series.
The film follows Solomon Northup, a free black who was kidnapped and sold into slavery in 1841. Chiwetel Ejiofor, who plays the lead, is supported by Mr. Pitt, Michael Fassbender, Paul Giamatti, Paul Dano and others, raising the odds in favor of an audience hit, though the memoir it's based on is not widely known.
Similarly, Mr. Daniels's drama, in which Mr. Whitaker plays a White House butler based on the real-life Eugene Allen, who served eight presidents through Ronald Reagan, is cast with an eye toward an audience as broad as that of "The Help." Mr. Whitaker is joined in the cast by Oprah Winfrey, along with John Cusack, Robin Williams, Jane Fonda and Vanessa Redgrave, among others.
Still, Mr. Daniels said, it is the sudden presence of other black directors that has him feeling less isolated.
"That is so comforting," he said. "I'm sure other filmmakers feel the same way."